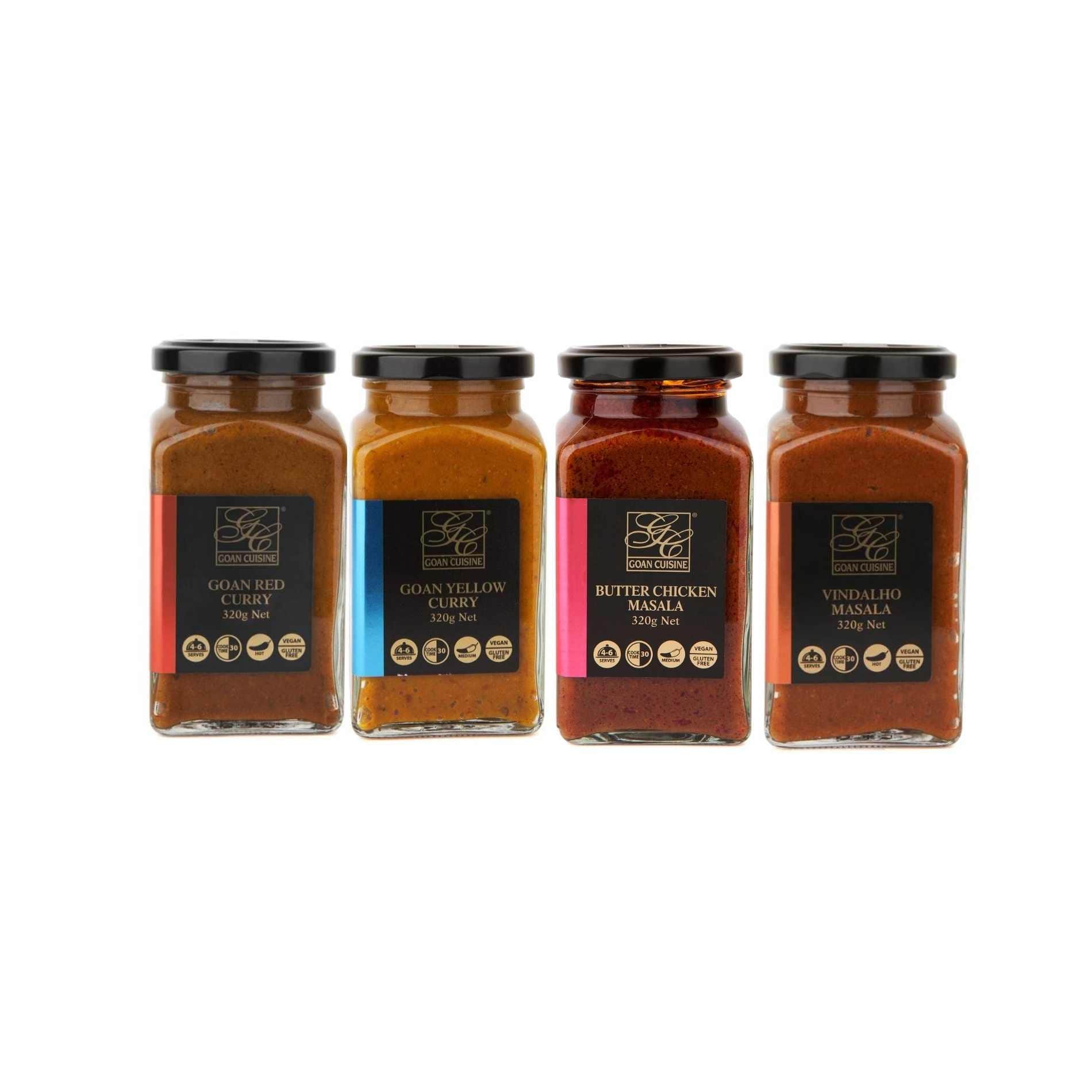 Save 15% with our limited edition Goan Ultimate Curry Pack, featuring our best-selling curries.
 These easy to use curries are as simple as can be to create restaurant quality Goan cuisine at home.
It's as easy as choosing your favourite curry sauce or marinade, choosing your favourite meat (or vegetables), frying off the ingredients and adding the sauce to simmer, and it's fragrant, flavour-filled, heartwarming curry for the entire family.
This pack includes:
Goan Red Curry
Goan Yellow Curry
Butter Chicken Masala
Vindahlo Masala
As with our entire range, our Goan Cuisine curry sauces are 100% Australian made & 100% Australian owned.